Scott F. Fetterolf is recognized as a premiere home builder in western Pennsylvania.

Designing creative solutions for custom homes and renovations, Scott F. Fetterolf Builders has built homes of all styles and sizes, incorporating old-world craftsmanship along with the latest in building technologies and products. Seasoned with thirty years of experience, Scott has become known for his particular expertise is coordinating all aspects of the home building process. We invite you to tour the website and welcome the opportunity to be of service. Whether you are building your first house, or renovating your tenth, you can trust Scott Fetterolf to work with you every step of the way to help you to realize the home of your dreams.

Not only a builder, but an experienced land developer as well, Scott brings an important combination of skills. These include an appreciation of where to best site the house in order to have it blend gracefully with the natural landscape, award winning custom home design as well as interior and landscape design. Many of the testimonials received over the years speak of Scott's ability to listen, and to highly value the collaborative effort in which the client�s vision stays front and center from beginning to end. The result being a rewarding building experience that clients are happy to share with others.
---
Home Interiors
Scott has been described as an engineer and artist. His work demonstrates a unique blend of style and function which comes from years of experience, and an appreciation that effective interior design is more than color, fabric, and furniture.
More on Interiors ...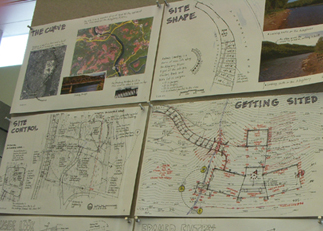 Process
There are essentially two phases to custom home building, design and construction. While every project is different, and carries with it certain demands, the following overview may be helpful in explaining the building process in general.
More on Process ...